Sales Force Automation
The SFA block allows you to automate field teams - whether they are merchandisers, sales or medical representatives, service workers, repairmen or engineers.
We provide the system as an application for field workers and a web portal for office workers, which in 99% of cases allows us to cover all the activities of employees in all areas (not only field work, but also training, coaching, motivation, etc.).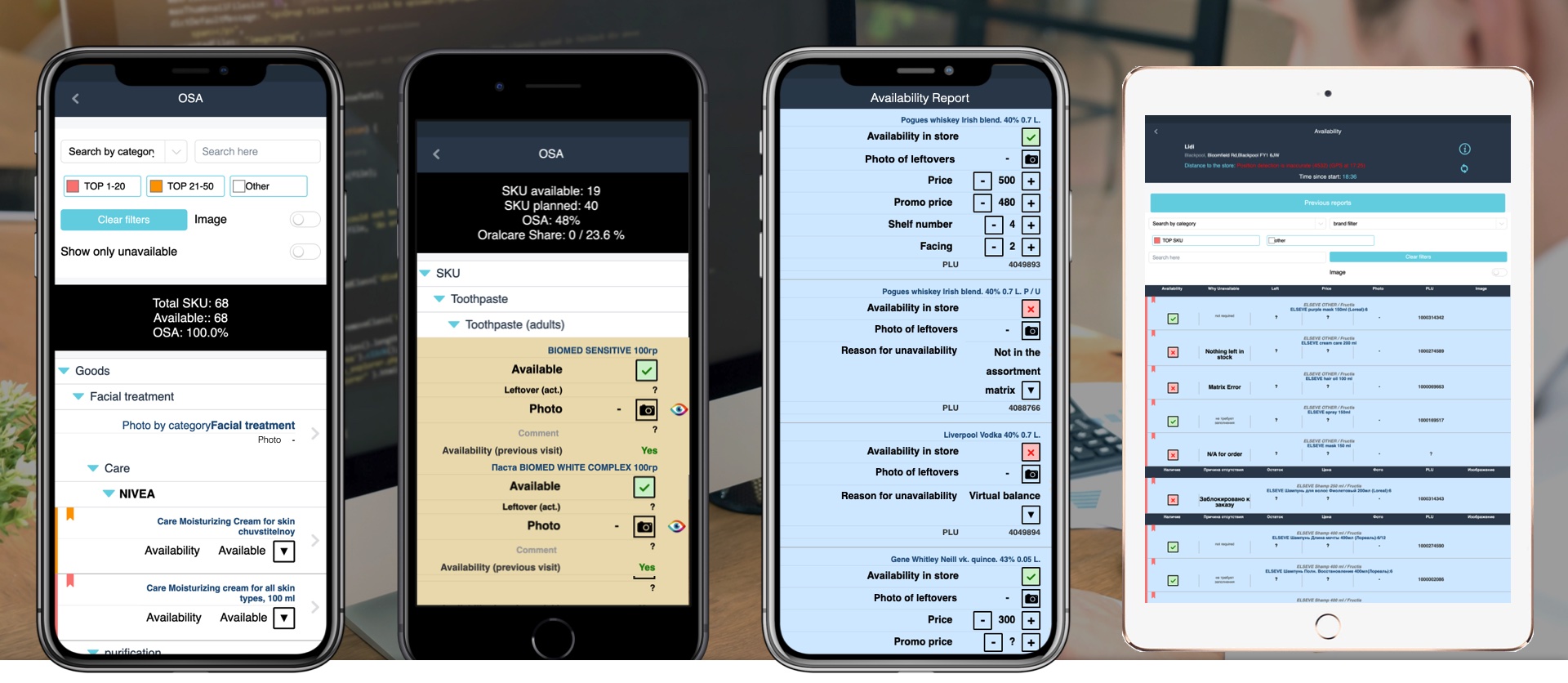 Availability report setup options
---
To better match your business processes, the system is customized to your needs and integrates with external systems - field employees receive customized questionnaires containing only those fields and reports that match your business, while executives and supervisors receive advanced analytics based on your KPI calculation methods.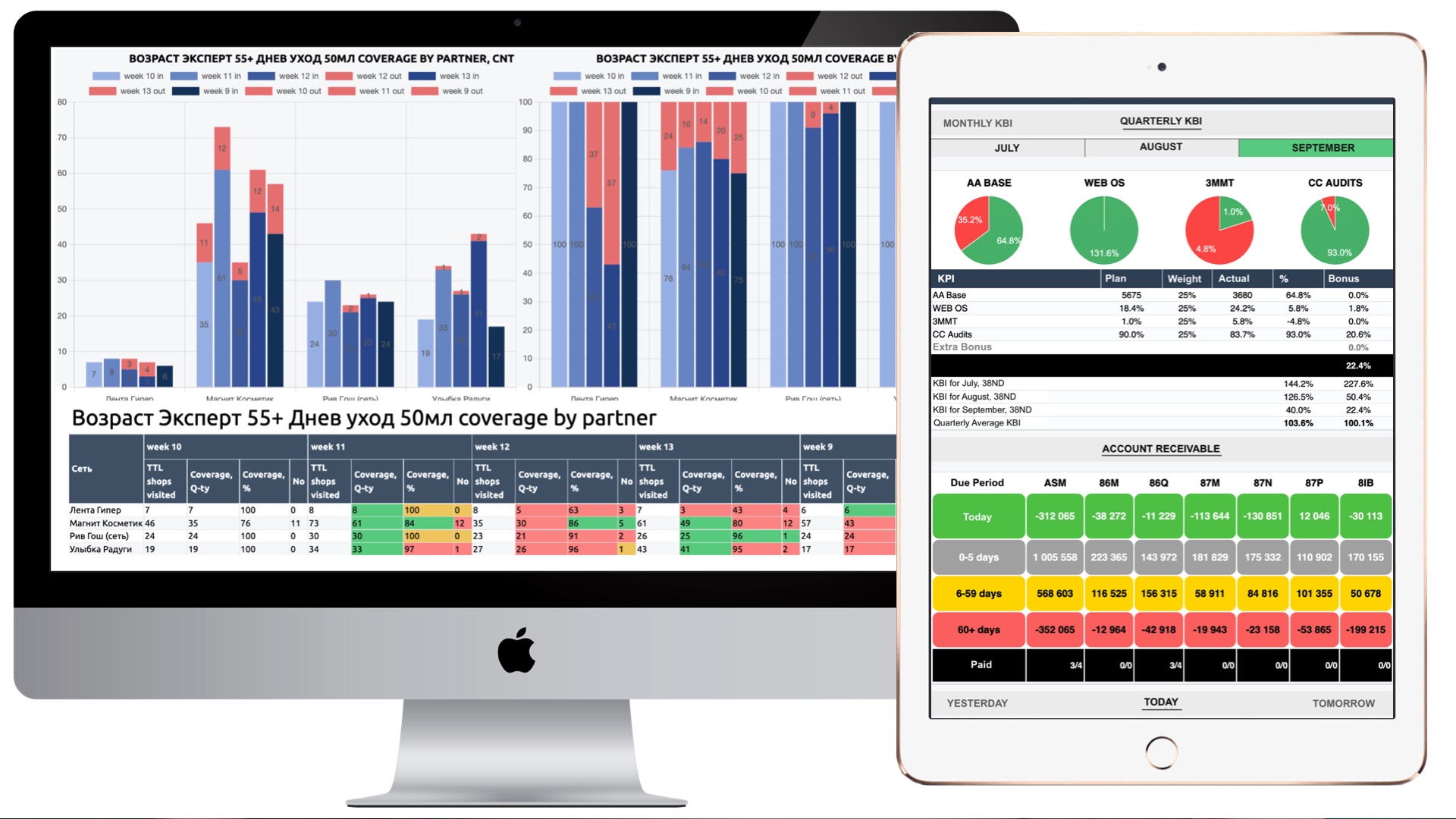 Examples of analytics on the web portal and in the mobile application
---
Using the SFA block, you will be able to control the work processes of employees, be aware of the real situation in the fields and increase sales!